---
Outline of Okayama Prefecture
Outline of Okayama Prefecture
Land of Sunshine, Okayama - Filled with natural features ranging from mountains, rivers and the sea -
 Okayama is placed in the middle of the Sanyo road, connecting itself to Hyogo on its east and Hiroshima on its west. Shikoku  Island is found towards the south, looking over the Seto Inland Sea while up in the north of the prefecture is the San'in region. Okayama has and continues to play, an important role for transportation within the Chugoku and Shikoku regions.

(Note 1)
 The general name for the Seto inland sea coast which stretches from the east of Hyogo all the way up to Yamaguchi.

・Land
 7,114.50km², ranked 17th in Japan in terms of size

・Geography
 Okayama is distinctly divided into the northern Chugoku Mountains and basin areas, the central hilly areas like the Kibi Highlands, and the southern plains. The north has onsens (natural springs) too, while in the south, the open, vast and calm Seto Inland Sea decorated with the many beautiful islands within.

・Water
 Flowing out from the Chugoku mountain region are 3 rivers (The Yoshii, Asahi, and Takahashi River), all filled with a large supply of high quality water used for many purposes such as lifestyle, manufacturing and agriculture.
About Our Prefecture
・The home of Ancient Kibi Culture – Momotaro, Ura and other legends
 As a region that rivalled the Ancient Yamato, till this day the Ancient Kibi Culture thrived making big advances in the fields of culture, economics and to the many industries.

(Note 2)
 Kinojo Castle was the base for the demons. There were many stories involving the demons such as flying with the travellers, the unparalleled strength against the giants and the big sake drinker.

※Historic site, places of beauty, natural monument (Includes special sites)
 13th in Japan (Okayama: 71 places, Total in Japan: 3,054 places)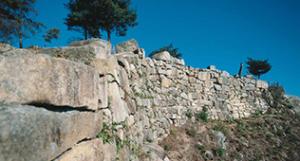 ・Cross point for Chugoku and Shikoku
 As an extensive transport base, Okayama has a network of highway roads extending up, down, right and left of the prefecture. There is also Shinkansen (bullet train) system connecting to the east, west and south regions of Honshu and Kyushu, and an airport with flights reaching to farther regions of Japan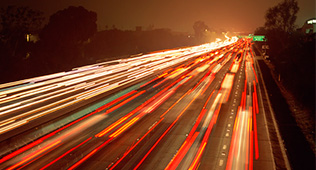 ・Manufacturing Okayama
 Compared on a national level, the percentage of manufacturing for Secondary Industries has been going up. At the Mizushima Industrial Area, there is a strong concentration of big companies with advanced manufacturing capabilities in a range of fields such as petrochemicals, chemicals and steel. More than half of the prefecture's manufactured goods are shipped here.

※The percentage of overall secondary manufacturing industries: Okayama at 31.4% National average at 24.6%
 Sources:
 Okayama Prefectural Statistical Division's 2013 Fiscal Okayama Prefectural Account
 Government of Japan Cabinet Office's 2014 Fiscal National Account
※Okayama's manufacturing goods shipment value: 82 trillion 556 billion 660 million yen
 (52.8% of total accounted from the Mizushima Industrial Area)
 Source:
 Ministry of Economy, Trade and Industry's 2014 Industry Statistics Table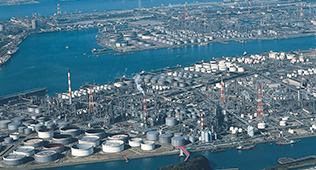 ・Kingdom of Fruits
 Taking advantage of its mild climate, Okayama is blessed with one of Japan's leading, high-quality agricultural fields. The Shimizu White Peaches, Muscat of Alexandria and Pione are the country's top in terms of amount produced and quality, gaining a high reputation overseas as an Okayama brand. Okayama is making efforts in producing the next generation of fruits which include the Yume white peaches, and both the Aurora Black and Shine Grapes.

※Shimizu Peach:
 Sharing 64.7% at 2,224 tonnes
※Muscat of Alexandria:
 Sharing 95.0% at 550 tonnes
※Pione:
 Sharing 41.5% at 10,200 tonnes
 Each of these fruits are number 1 in terms of national production in Japan